Corner kicks are solid opportunities to score goals. In PES 2017 a goal from a corner can decide the game because it is not a high scoring game like PES2016. In this tutorial we will teach you how the specific factors and tactis influence the corner kick setup.
Number of CB and Strikers
Strikers (CF,RWF and LWF) will always be in the box and Central Backs will stay back on the centre line if the tactic is not switched to the highest attack or defence level.
Attack-Defence Level
The new Feature of the A/D Level is giving a big influence on your team's setup.
The higher the A/D-Level the more players are joining the corner kick inside the box.
Players to join the Attack
In the gameplan menu you can select ->[Players]->[Players to join the attack]. Here you can select 3 players which will defenitely be in the box and wait for your cross. For every player you sent into the box one other player will come back. So do not hesitate to use this feature.
It is recommended to select physical and tall players with good arial battle abilities.
The Corner Kick Tactic.
By pressing the Cross to the left side you can select four different Corner kick formations.
Train
A number of players form a line in the middle of the penalty area, making it hard for opponents to mark them.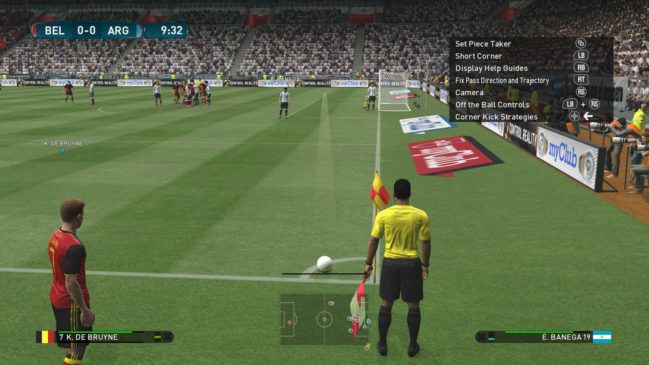 Dash
A number of players rush from the back of the penalty area towards the goal mouth.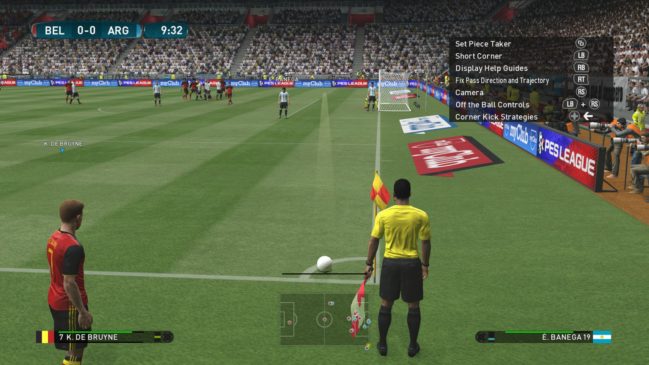 Far Post
A number of players gather near the far post. A player is also stationed in the middle of the penalty area, ready to deflect the cross.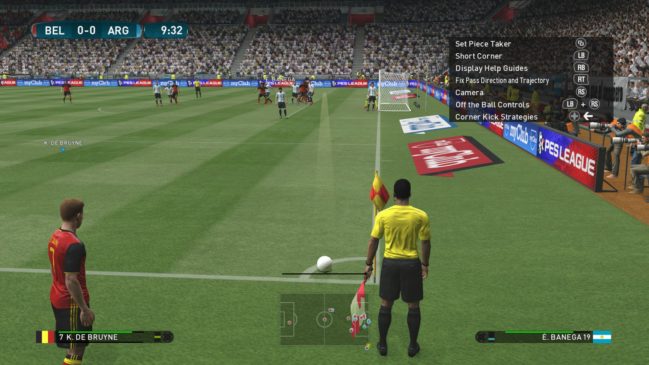 6-Yard-Box
Several players are stationed by the six yard box. Another player is standing at the penalty spot. ready to pounce any loose balls.
The player at the penalty spot will not be stationed there if you have the A/D level on dark blue.