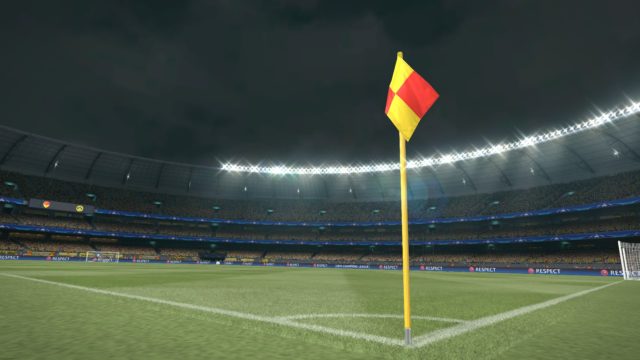 Corners can lead to very good scoring opportunities. This is why defending them is really important.
This year you can adjust the corner tactics by pressing the cross to the left. Then you have 3 options.
Man to Man, zonal marking and Mixed.

Man to Man
In Man-to-man defence every player of the defending team is marking one player on the attacking team. In this formation zonal marking will be totally ignored and the defending team has one more player in the box then the attacking team.
This extra player is the player who normally has to cover the kicker. You can see that in one special situation. If the attacking team is calling one player for a short corner, two defenders will follow. One is the defender who has to mark the runner. the other one is the player who is responsible for the kicker. Many users were moaning about this, but it makes absolutely sense in a man to man defence, because if the corner will be played short, then there is no numerous advantage on the outside.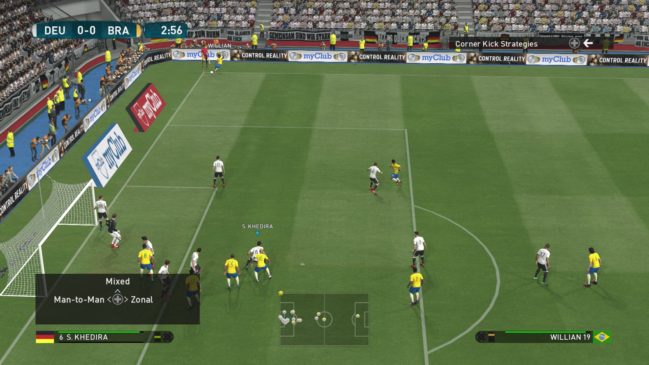 Zonal defending
Zonal defending is very structured. Your defenders are standing on the line of the 6 yard box and your 2 taller midfielders are protecting the area in front of them. If one player is called for the short corner noone will follow him.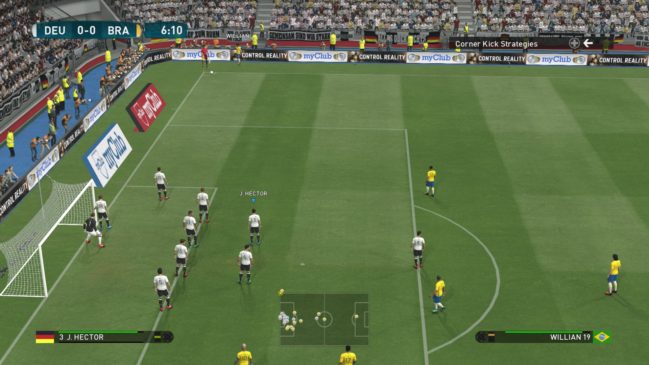 Mixed
Only the close part of the 6-yard box is covered by a zonal system. the far part is covered by a man to man defence. If one striker is called short one defender of the zonal part will follow him and an other player will go onto the left position.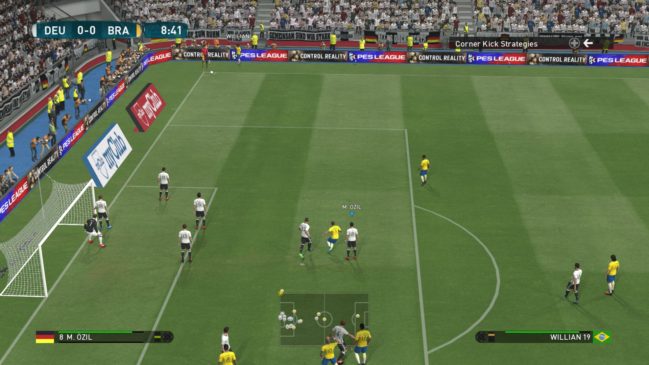 Attack-Defence Level
As you can see in the pictures above every screenshot has been taken with a A/D-Level on green (medium).
The more you switch to attack the less players will be in the box to defend the corner, but your team will be ready to counter in the center of the field. If you are on the highest attack level (red) one of your central defenders will be at the center line.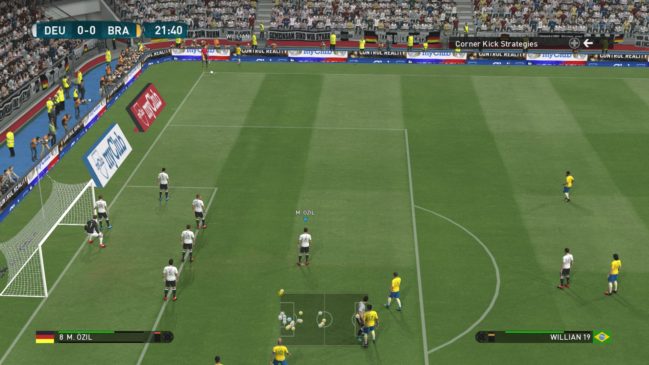 If you set the A/D-level to blue then most of the players will be inside the box and just your strikers will be in front of it. noone will wait on the center line to counter. Just stopping the opponent to score is the priority. Both screens have been taken with the mixed tactic and a 4-5-1.