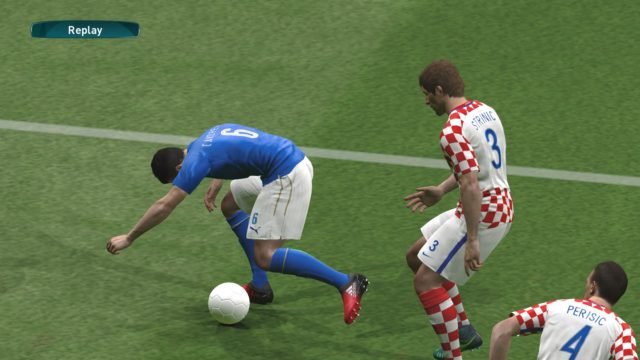 One of the most unsportsmanlike actions in football is a dive. In Pes 2017 this trick is very difficult to make. If timed incorrectly the player will be punished with a yellow card due to unsportsmanlike conduct.
If you time it perfect you can achieve a free kick or a penalty. Sometimes your opponent can get a yellow card. This is exactly the toxic behaviour to give a match with a friend or a rival a special scent.
Players with the Malicia card have a higher chance to perform a succesful dive because the timing window is a bit larger.
To perform a dive you have to press L1+L2+L3+R3 at the same time.
It might be a bit easier to hold L1+L2+L3 and just press R3 in the right moment.
The best moment to perform a dive is when an opponent player starts his tackling against yours. It is very easy against players who hold the Tackle button the whole time.
In the videos below you see some great examples.