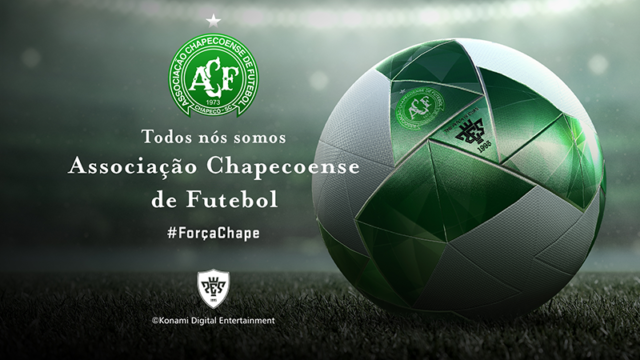 Konami supports Chapeceonse with their rebuilding activities and implement the Ball for all modes in PES2017.
"KONAMI would like to express its deepest condolences to the family, friends and fans of those involved in the devastating incident in November 2016.
In support of the Brazilian soccer club, Konami Digital Entertainment Co., Ltd. has made a donation to Chapecoence.
In addition to this donation, KONAMI will also be including a Chapecoense's new club badge and a "ForçaChape*" ball in the upcoming Data Pack 3.0 of "Winning Eleven 2017" (Overseas Title: "PES 2017 – Pro Evolution Soccer"), set to be released in February 9th, 2017.
We sincerely hope that this donation will contribute to the rebuilding of the club and a swift return.
*Part of the lyrics of a Chapecoense chant, this means "You can do it, Chapecoense."