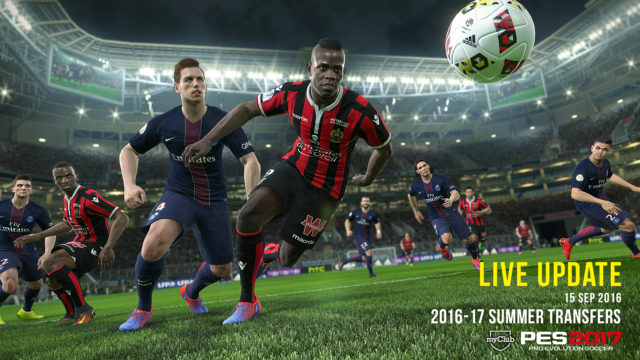 Konami announces:
Live Update available from Day 1! You can play with the most up-to-date player list from the new season with players' latest condition and transfer status updated weekly.
You'll be playing with the most up-to-date data taken from real world football events and progress, and not just in myClub – the online mode where you can create your own club – but also offline modes such as Master League and Exhibition Match.
* Please note that some teams/players are not subject to Live Updates due to licensing reasons.