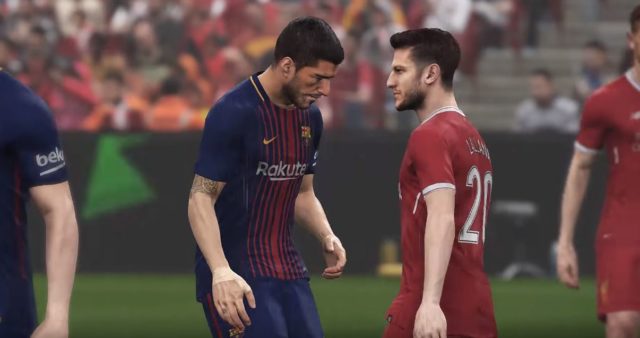 Many Players in PES 2018 have wonderful tattoos on their skin. Last year only Neymar was ingame with his tattoo. All the other Players were not shown with their tattoos due to severeal right issues.
In PES 2018 there will be more tattoos visible. Adam Bhatti confirmed today that every player who is in a Partner of Konamis great football game will be shown with his tattoo. But all other players will not have their tattoos ingame.
No, as we have announced only partner team players. Do not expect any others. Thanks

— Adam Bhatti (@Adam_Bhatti) 12. Juli 2017
Tattoos for all partner team players will be in at launch, or soon after launch through an update. Thanks

— Adam Bhatti (@Adam_Bhatti) 11. Juli 2017
At the moment. Theese Partner teams are FC Barcelona, Borussia Dortmund and FC Liverpool.